Doctors Without Borders Impact on Ebola Outbreak is Laudable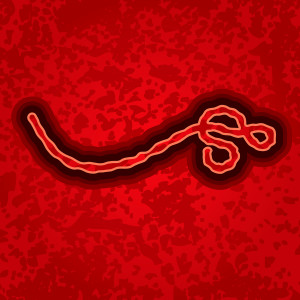 It was nice to see the October 16th LA Times article recognize the heroic efforts of Doctors without Borders in the fight against the spread of Ebola.  There has been so much news focus on issues relating to the consequences of the disease, such as the latest patient to be diagnosed or restrictions on travel, that we have taken our eye off of the need to support those doctors and healthcare workers on the front line in West Africa at Ground Zero.  To stop the epidemic here we must stop the epidemic there.
As physicians and healthcare professionals, we often face life-threatening situations in our practices.  But, to place yourself into a hot zone, like what is seen in West Africa as well as in hospitals here in the U.S., and risk your life every minute of every day to help treat patients with Ebola, as well as develop techniques to prevent it, is exceptional.  I am humbled by their bravery.
WHAT CAN WE DO TO HELP
For all of us not getting on a plane this moment to enlist in the fight, there are actions we take.  We can help support Doctors Without Borders or others, such as the CDC Foundation. These organizations need supplies, such as; gloves, gowns, suits and masks for their own protection. And they need medications, such as; saline, oxygen and antibiotics for the patients. All this costs money.
Through letters and phone calls, we can also encourage our government representatives to take a leadership position in addressing Ebola through financial aid, troops, public health service providers, as well as, enlisting other nations support.
We can be informed, so we can can inform our patients and others.  There is an Ebola Resource Center on the AMA website that is a good reference tool.
Whether a donation or other charitable action is in part due to self-interest, that we do not want the virus to spread rampantly here in the U.S.  Or, in part due to guilt, that we aren't one of the doctors or healthcare workers on the ground.  Or, in part out of compassion, to help avert a preventable medical disaster. The reason does not matter. Because, in a fight like this every dollar, every volunteer hour, every letter and every phone call counts.
Houston facial plastic surgeon, Russell Kridel, MD, is currently a member of the AMA Board of Trustees and the immediate past chair of the AMA Council on Science and Public Health.
Any views expressed on this blog should be considered personal views of Dr. Kridel and are not official statements of AMA policy (which is set by the AMA House of Delegates) nor are they official descriptions of actions of the AMA Board of Trustees.