Physicians Leading Future Change in Healthcare
Thank you for the great honor in allowing me to serve you and the Harris County Medical Society (HCMS) this year. We have had many challenges but have faced them squarely. Rather than meekly accepting the intrusive and over-reaching mandates and regulations foisted on physicians, our patients and medicine, your county society has been actively in the forefront speaking out, anticipating and working on leading future change and sharing the perspectives that only practicing physicians experience.
As the country's largest county society (We are larger than 37 state medical associations.), the HCMS has played a huge role in the dialogue of health care system reform on all levels and in a myriad of venues. In January, the physician leadership of the Harris County Medical Society (HCMS) undergoes its yearly team renewal. HCMS members should feel privileged to know they have elected a strong and energized cohort of physicians, bolstered by an incredible hardworking and insightful staff, poised to continue and expand upon past accomplishments and inroads and ready to continue our necessary role to preserve the patient physician relationship, practice viability, and a scientific, compassionate, and patient-based approach to health care delivery.
By the time this newsletter goes to press, Congress may have decided the fate of the Medicare Sustainable Growth Rate (SGR) payment system to physicians that was never sustainable, never a growth rate and always unfairly discriminatory against physicians. How physicians have been able to keep their doors open to Medicare patients for so long while under a 13-year price freeze when practice expenses have skyrocketed is only answerable by the altruism and personal commitment that doctors have for their patients. We are so fortunate that U.S. Congressman Kevin Brady from Houston has listened to our plight and the deleterious effect on patient access that might ensue. Congressman Brady has met with HCMS over four times in this last year, and, in his role on Ways and Means, he is trying to bring sense to future legislation. With the Congressman, we met with the Houston Chronicle Editorial Board and two editorials were published supporting this vital issue.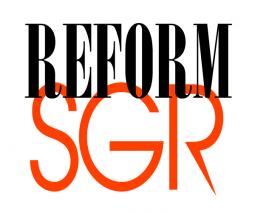 The problem going forward with Congressional compromise and wheeler/dealer arrangements in replacing the SGR is simply that future reimbursements may be based on compliance requirements and so-called quality measures that have unproven clinical relevance and may be more costly than helpful. It is laudable that when Congress passed the Medicare Act (Title XVIII) in the 1960s, the original language specifically said: "Nothing in this title shall be construed to authorize any Federal officer or employee to exercise any supervision or control over the practice of medicine or the manner in which medical services are provided, or over the selection, tenure, or compensation of any officer or employee." It is distressing to see the absolute disregard of that principle as Congress and the Executive Branch take every opportunity to interpose themselves between the patient and the doctor. Those who have neither a license to practice medicine nor the education to deliver medical care seem to take pleasure in the erosion of physician autonomy and medical decisions, which should be based on the individual needs of the patient rather than on a bureaucratic practice or cost parameter.
This past year, as an HCMS priority, we have been fighting the burgeoning regulatory burdens and red tape that contract the time physicians can spend with patients. We have spent substantial time educating our U.S. Congressmen and Texas Legislators about the accumulation of compliance issues that are overwhelming physicians' offices. They all seem receptive, but Representatives Brady and Poe have particularly embraced our causes. The opening of health insurance marketplaces and all the new rules and regulations under the Affordable Care Act (ACA) have increased our challenges. Physicians are right in the center of the paths of multiple, colliding fronts in the form of more federal and state regulatory requirements. U.S. physicians commit about 20 percent of their time to administrative tasks. Wouldn't that time be better spent delivering health care?
We have made progress in Texas. This legislative session, we successfully advocated for six bills that will reduce Texas physicians' regulatory burden. Physicians now can renew their controlled substances registration at the same time that they are renewing their medical license through the Texas Medical Board. Other bills passed that will create uniform prior authorization forms for medications and medical services, allow patients to sign in to physician offices simply by swiping a driver's license, and will greatly simplify compliance with the state's medical privacy law.
To assist you in meeting the regulatory and compliance burdens, HCMS created an incentive/penalty calculator, identified vendors to assist with "meaningful use" certification and IT support, submitted comments on delaying "meaningful use" Stage 2, and worked with Greater Houston HealthConnect. We also began working closely with TMA to develop a service organization to assist physicians with compliance and non-clinical office functions. At a national level, we continued collaborating with AMA on developing payment policy, administrative simplification and a national e-preauthorization for medical services and medications.
We physicians are now being mandated to take on patient risk in our practices, as if each of us individually were an insurance company, making our reimbursements dependent on patient outcomes. Somehow someone neglected to understand that we as physicians don't create disease. We are not responsible for the body's systems that fail and shut down. We are valiantly doing our best to decrease ill health and the suffering and pain that often accompany illness. We cannot be financially or morally responsible for patient outcomes when we are being crippled by mandates on how to deliver care from those who hold the purse strings but no license or by patient non-compliance. This year, in order to highlight the role that patients can play in their own health, HCMS started a Personal Responsibility Committee. It is estimated that more than half of all our U.S.
health care expenditures are for self-induced medical problems that could be prevented if individuals took better care of themselves and their families. Obesity alone has taken on epidemic proportions, with the U.S. spending hundreds of billions a year to treat diabetes, obesity and overweight problems. And, yet, there are little if any Congressional legislative initiatives that incentivize patients to practice healthy lifestyles. Our Committee developed a brochure, soon to be distributed, to increase patients' awareness of how sugar-sweetened drinks not only add to the waistline but also increase their risk of diseases. HCMS has received grant funding from the Texas Medical Association Foundation to assist with the Shut Out Sugar campaign. Go to www.hcms.org or www.sugarshutout.org for more information.
As your new officers, committee and council members take the wheel of this great organization we cannot view the future of medicine and the role we have to play by looking through the rear view mirror of yesterday. The view ahead belongs to those who face the fact of change and move forward to shape it. And change is here, often obstructing our progress forward and causing many detours, which frustrates physicians as we try to provide the best care for our patients and advance science. We used to be solely in the driver's seat, helping our patients arrive at healthy destinations. But now, the person paying for the gas is no longer the patient, having been replaced by the government and third-party payers; they used to be just back seat drivers, annoyingly telling us where to make our turns. But more recently, they've made passengers of physicians; and they are behind the wheel. Unfortunately for patients and physicians alike, they don't have a license and haven't even had drivers' education. Your new leaders will be working harder than ever to put you back in the driver's seat to lead the health care car safely in the right direction.
—  Russell Kridel, MD
Dr. Russell Kridel is a facial plastic surgeon in Houston.
See all of the exciting community and physician resources available at the Harris County Medical Society.
Read the full text of Dr. Russell Kridel's President's Page in the December 15, 2013 issue of the HCMS Physician's Newsletter.