ICD-10 Transition is just one example of Government Regulatory Madness
Also looming over physicians' heads is the transition of our diagnosis coding from ICD-9 (13,000 codes) to ICD-10 (68,000 codes) or face payment disruption in government and commercial payments.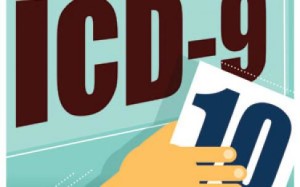 Some of these codes are quite absurd  — but, the real issue is how is this ICD-10 transition making us better physicians and increasing access to care? The transition will be costly in upgrading systems and substantial physician and staff training. In February, 2014 the AMA published a report updating cost data for physicians to comply with ICD-10. The study updates costs from an earlier study done in 2008. The report showed new cost estimates for the ICD-10 transition that range from $56,639 to $226,105 for small practices; $213,364 to $824,735 for medium-sized practices; and about $2 million to more than $8 million for large practices. The new estimates include the costs associated with purchasing new software in order to accommodate the new codes.  Needless to say, these costs can be debilitating to a practice to the point of placing practice viability in danger. In addition, the focus on implementation of this ill-thought out mandate also places what should be most paramount — the patient physician relationship — in peril.
On April 1, 2014, President Obama signed into law the Protecting Access to Medicare Act of 2014.  The primary focus of the law is to provide a temporary patch to the Sustainable Growth Rate (SGR) for physician payment.  However, Section 212 of the new law establishes a delay for the implementation of ICD-10.  The language states that the Secretary of Health and Human Services (HHS) may not adopt the ICD-10 code sets prior to October 1, 2015 rather than the previous effective date of October 1, 2014.
The AMA spoke out against the proposed legislation before it was passed due to its opposition to a temporary fix for the SGR. Dr. Hoven, AMA President, stated, "The AMA and other physician organizations strongly agree that while a delay in ICD-10 implementation provides welcomed temporary relief, it does not offset the continued harm caused by keeping the SGR formula on life support and further delaying badly needed Medicare physician payment reforms. The AMA remains committed to relieving physicians of the crushing administrative burdens and practice disruptions that are anticipated during the scheduled transition to ICD-10."
Physicians cannot leave our patients' destiny and that of medicine in the hands of those who have neither a license to practice nor the education to deliver medical care. Physicians may not be able to reform our health care system overnight, but we must prevent the health care system from destroying medicine. Remember that our patients look to physicians as trusted leaders for health care solutions, not to the government.  
Dr. Russell Kridel is a Houston-based Facial Plastic Surgeon in private practice in the Texas Medical Center.